Products
Add: East Port Industrial Zone lesions,Haimen, Jiangsu Province,China
Tel: +86-513-82896666 / 82896066
Fax: +86-513-82896066
E-mail: carbon@worldbrandcorp.com
Contact Person: Mr jiang

Hot Pressed Graphite
Hot pressed graphite is made of high purity graphite and resin after hot pressing. It's has high mechanical strength, sealing performance stability, short production cycle of features. Hot pressed graphite is mainly used in industries such as auto water seal、miniature pumps.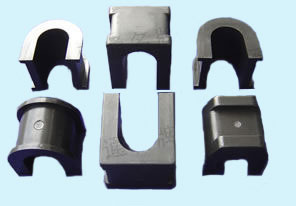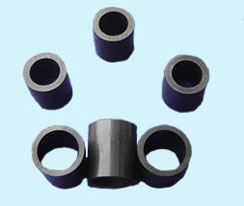 Specifications
| | | |
| --- | --- | --- |
| Technical Parameters | Unit | Numerical Value |
| Shore Hardness | HS | ≥70 |
| Porosity | % | <0.2 |
| Volume Density | g/cm2 | ≥1.75 |
| Compressive Strength | MPa | ≥150 |
| Bending Strength | MPa | ≥75 |
| Friction Factor | F | ≤0.15 |
| Temperature Limit | ℃ | 200 |
We are professional manufacturer and supplier of hot pressed graphite in china. We have become a leading producer of hot pressed graphite on the Chinese market over the past 30 years' experience. We offer many types of hot pressed graphite for the clients' choice. We also keep researching and developing new hot pressed graphite to satisfy our clients' needs. Our company has already passed the International Quality System Certification known as ISO9001:2000. We have clients in Europe, Middle East, South America and Southeast Asia. High quality products and the competitive price are the foundation and guarantee of our growing market and clients. We can manufacture the products according to the clients' demands. We are surely willing to offer you OEM (original equipment manufacture).
Related products
Metal Impregnated Graphite
Metal impregnated graphite is a subject that has interested crystal scientists and material scientists for the recent several decades. Apart from two common allotropes (diamond and ...

High Purity Graphite
High purity graphite is widely used in the industrial sectors. It can be manufactured into kinds of parts, vacuum furnace, single crystal furnace, graphite crucibles, heater, ...